From fab to drab: Premier League away kits ranked
With less than a week to go until reigning Premier League champ Leicester City pays Hull City a visit to kick off the season, bountiful transfers have been paired with a collection of wholesale kit changes.
Related – From cash to trash: Premier League home kits ranked
While home strips often follow a recipe of tradition and function, away kits allow clubs to get creative with atypical colour schemes and patterns.
Here's a look at the 20 Premier League away kits for the 2016-17 campaign, ranked from first to worst:
1. Sunderland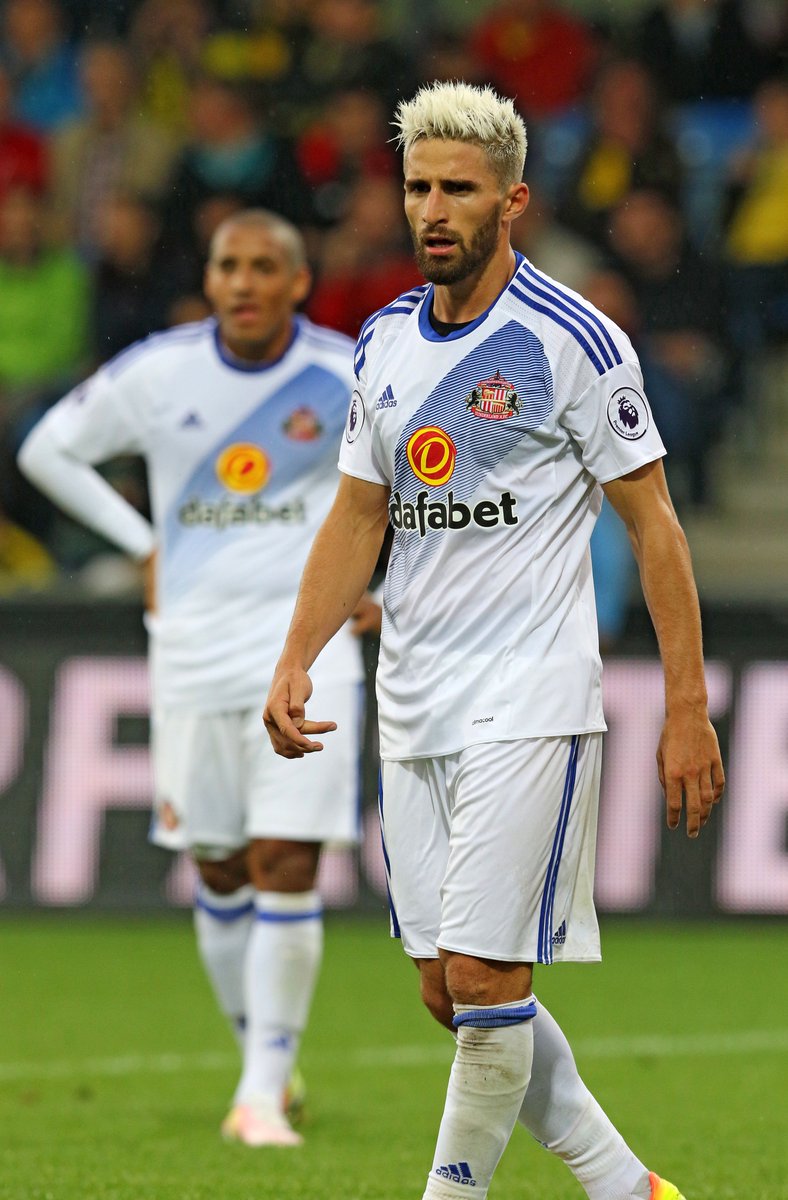 (Courtesy: @SunderlandAFC)
There's a lot going on here, and all of it is good, as Sunderland opts for a stylish ensemble that will look great as David Moyes and Co. take part in the Black Cats' annual relegation fight. Looking fab, Fabio.
2. Stoke City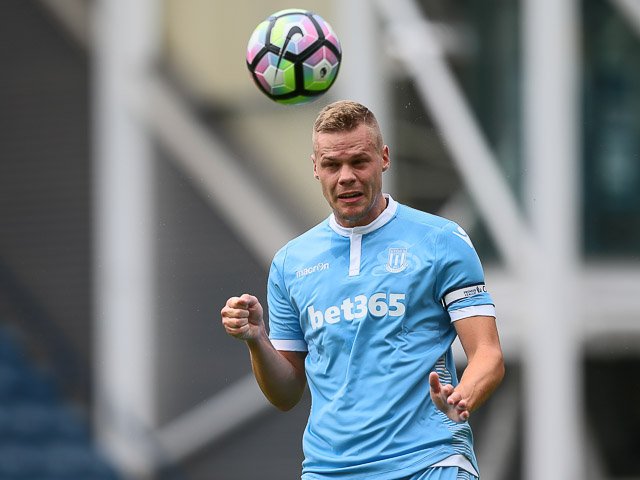 (Courtesy: @StokeCity)
With the days of Tony Pulis instructing the likes of Ryan Shawcross to suplex opponents at the Britannia in the rear-view, Stoke City has paired a more fluid style of play with sharp-looking kits. Powder blue with a clerical collar and trim the same width as the neckline is a charming look for the Potters.
3. Tottenham
(Courtesy: @SpursOfficial)
Tottenham marks its return to Champions League football after a five-year hiatus sporting what might be one of Europe's sharpest away strips. For the first time in an eternity, Spurs finished ahead of their north London rival Arsenal. Huzzah.
4. Arsenal
(Courtesy: @Arsenal)
Arsenal has once again opted for a yellow away kit, and with good reason, as this bright strip with gunmetal-grey highlights and a fold-over collar hearkens back to the days of baggy tops and micro shorts. Sharp look that.
5. West Ham
(Courtesy: West Ham)
Former Marseille mates Andre Ayew and Dimitri Payet will look sharp linking up away from the Olympic Stadium for West Ham in this number.
6. Burnley
(Courtesy: Burnley)
With the reverse pigments of the home kit, Burnley will look good this season even if the football doesn't match the attire.
7. Everton
(Courtesy: @Everton)
Paying homage to the league-winning kit sported during the 1990-91 campaign when Tony Hibbert was still in the Toffees' academy, Everton has opted for an uncomplicated yet sharp strip that benefits from its simplicity.
8. Crystal Palace
(Courtesy: @CPFC)
If Crystal Palace's home kits are the anathema of football shirts, the away kit is an utter delight. A strip as colourful and dynamic as its Croydon home, Palace will look sharp when it travels to north London to face Spurs on Aug. 20.
9. Leicester City
(Courtesy: @LCFC)
Pleasant if not simple, after last season's heroics, Leicester City can wear clam diggers if it so wishes. Hard not to notice the influence of head scout Steve Walsh's decision to make the Everton switch after the club signed a colossal fox in the summer window.
10. Middlesbrough
(Courtesy: @Boro)
Middlesbrough marks a return to the top flight after a seven-year hiatus in style, opting for two shades of blue and a V-shaped accent on the chest that is bested only by the home kit Aitor Karanka's lot will wear for the 2016-17 campaign.
11. Manchester United
(Courtesy: @ManUtd)
Having also worn a blue away kit with an automotive sponsor splashed across the chest plate last season with Juventus, Paul Pogba will be familiar with this alluring outfit when he sports it for the first time for Manchester United's visit to Bournemouth on Aug. 14.
12. Manchester City
(Courtesy: @ManCity)
Long associated with Manchester City away kits, red and black make their return this season. Nice to see the players have copied their decorated manager Pep Guardiola and his strict no-smiling policy.
13. Chelsea
(Courtesy: @ChelseaFC)
Sure, whatever.
14. West Brom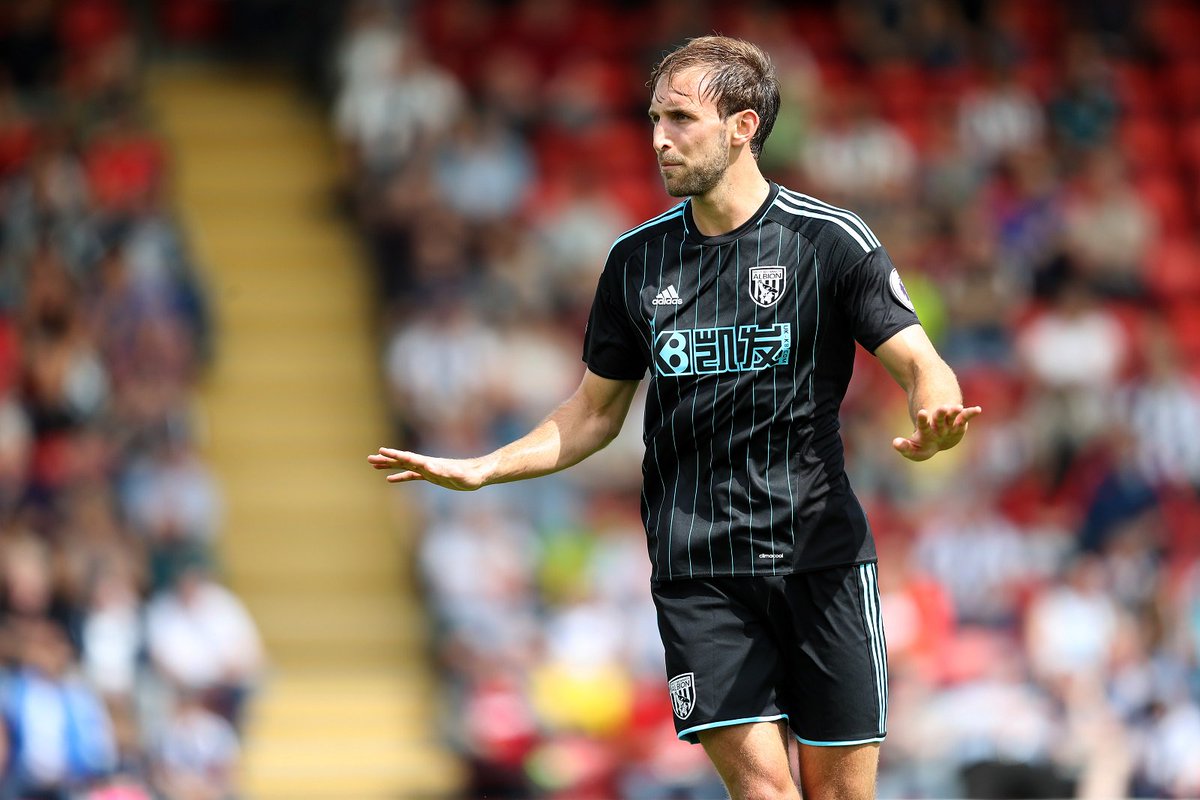 (Courtesy: @WBA)
Cyan pinstripes and smart collar tipping details are the highlights of this recent unveiling by West Brom. The matching trackies and cap that gaffer Tony Pulis will wear on the sidelines are an equally dazzling look perfect for a sartorial struggler approaching his 60s.
15. Bournemouth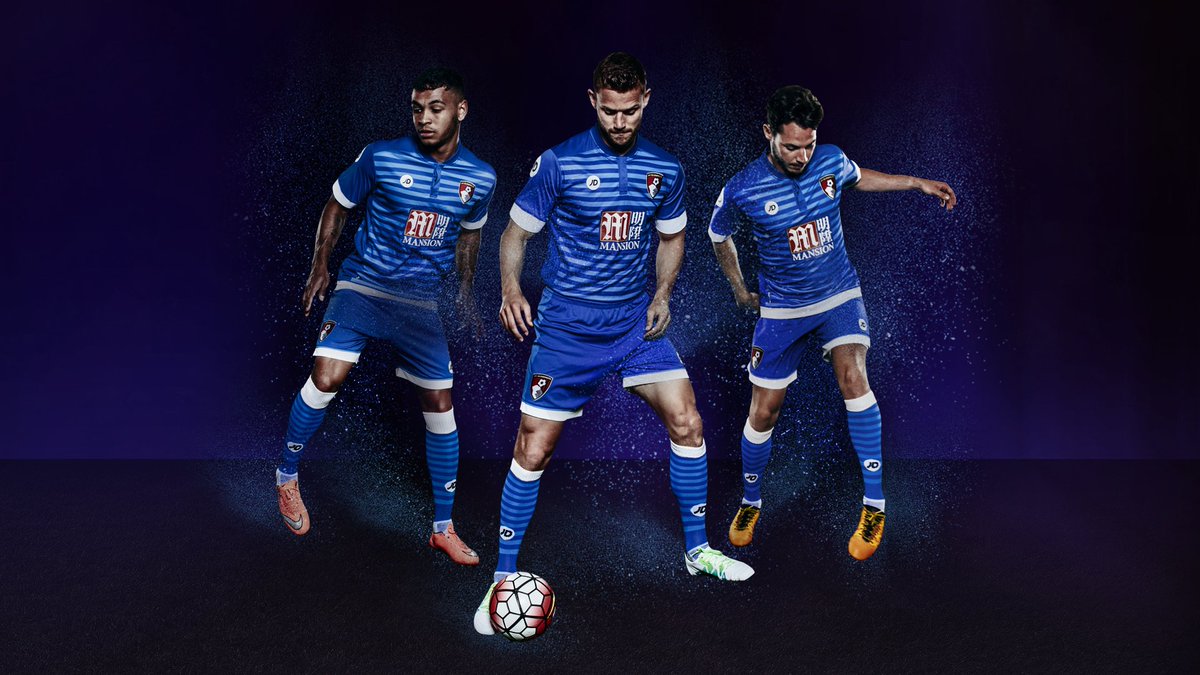 (Courtesy: @AFCBournemouth)
The Cherries will again sport a radiant azure shade away from Dean Court, though Bournemouth was anything but blue on the road last season, winning six times – once more than Eddie Howe's lot managed at home.
16. Hull City
(Courtesy: @HullCity)
Bland, but not nearly as atrocious as Hull City's home kit, this offering begs the question: what do tigers trust? Presumably each other, and jungles. Who knows?
17. Liverpool
(Courtesy: @Liverpool)
With a red, black, and silver scheme, Liverpool is opting for a fitting tribute to the 1977 European Cup champ with a colourway that was apparently inspired from the matchday program for the final in Rome. You'll Always Walk Alone in this travesty.
18. Watford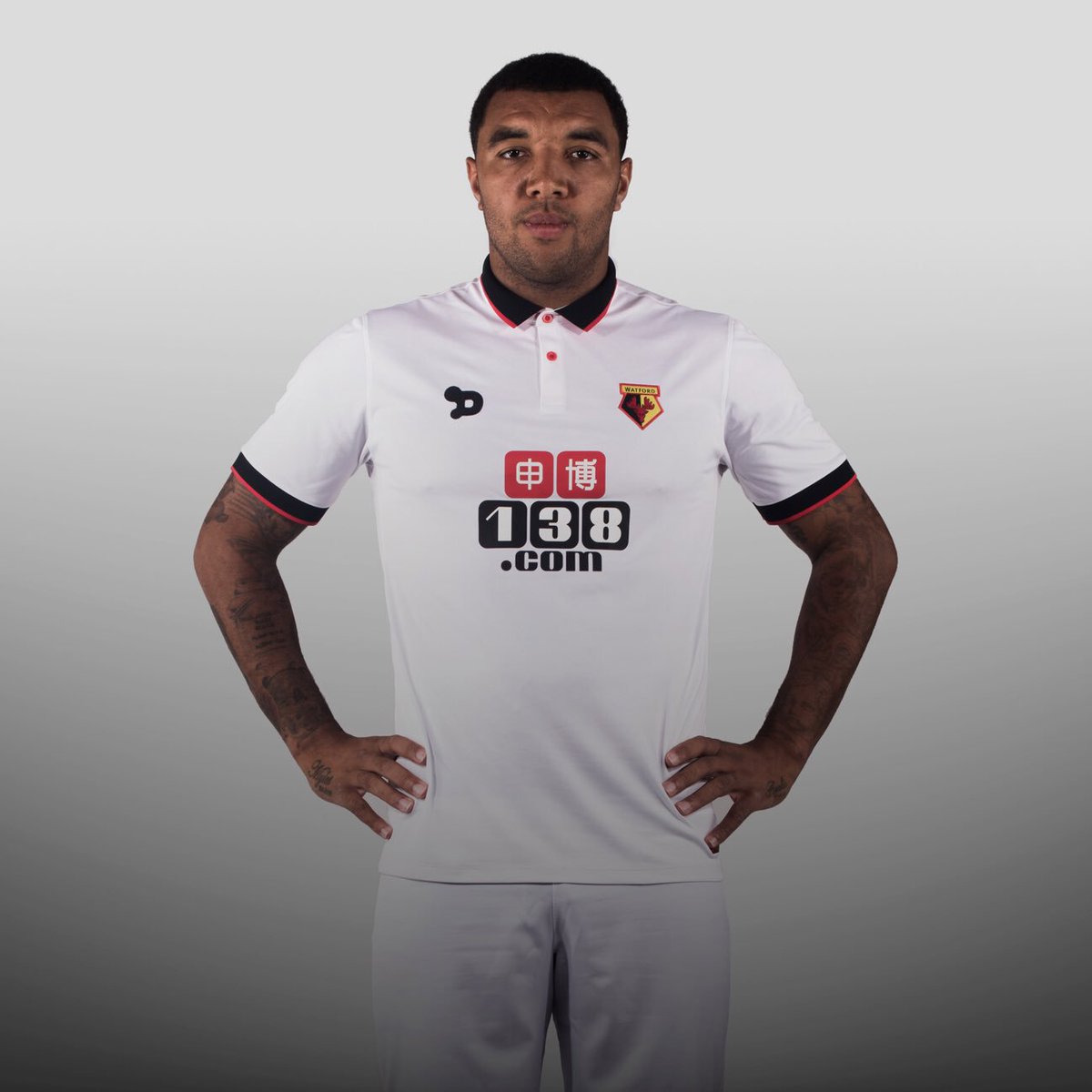 (Courtesy: @T_Deeney)
Watford's away strip resembles more a golf shirt in a grab bag left behind at a charity golf tournament than a football shirt. The real charity is the Hornets, who have to sport both this and an abomination of a home kit this season while staving off relegation under headstrong manager Walter Mazzarri.
19. Southampton
(Courtesy: @SouthamptonFC)
Nope.
20. Swansea City
(Courtesy: @SwansOfficial)
In a parallel universe, Premier League clubs are relegated for crimes against fashion, and, in the case of Swansea City, plans for life in the Championship start in October.
Copyright © 2016 Score Media Ventures Inc. All rights reserved. Certain content reproduced under license.